Vocational Education and Training or VET refers to education and training that focuses on delivering the skills and knowledge required for a wide range of industries. VET in schools is about gaining practical work-related skills to equip students for the world of work while they are at school.
At NCC, our commitments to students in this area extend to the development of award-winning Hospitality and highly experienced professionals involved in program delivery.
VET in Schools courses enables students to earn credit towards a nationally recognised VET qualification while they complete the general education curriculum or work towards a senior secondary certificate.
VET Subjects at a Certificate, I or II levels, do not contribute to an ATAR but can provide students with a Vocational Qualification Certificate, a Tertiary Entrance Rank and points towards their Queensland Certificate of Education (QCE).
Participating in VET programs can:
provide credit points towards the attainment of a Queensland Certificate of Education, and/or the attainment of a nationally recognised VET qualification
receive an industry-specific vocational Certificate or Statement of Attainment
support students' transitions to employment, vocational and higher education pathways
Other benefits of participating in VET include (but are not limited to):
obtaining practical experience from work
gaining familiarity on how a workplace operates
developing employability skills
developing and improving interpersonal skills
allowing students to explore the potential career path that they would like to pursue
Students at Nambour Christian College can access VET in a number of ways including:
through Nambour Christian College (30575) as a Registered Training Organisation – providing VET qualifications (AQF levels I, II)
through another Registered Training Organisation
through a School-Based Apprenticeship or Traineeship
---
What certificates can I study with Nambour Christian College as the RTO?
Nambour Christian College currently offers ten (10) certificates.
SIS20115 Certificate II in Sport & Recreation
MSF10113 Certificate I in Furnishing
MSM10216 Certificate I in Manufacturing (Pathways)
SIT10216 Certificate I in Hospitality
SIT20316 Certificate II in Hospitality
SIT30616 Certificate III in Hospitality
SIT20416 Certificate II in Kitchen Operations
FBP20217 Certificate II in Baking
Students are also offered the opportunity to undertake AHC21216 Certificate II in Rural Operations through the University of Queensland (UQ Skills, RTO 1511). This qualification is completed as a timetabled subject with compulsory practical training camps at the University of Queensland Gatton Campus taking place throughout the course. Students learn the practical foundation skills required to work across a range of entry-level employment positions in agriculture, horticulture and animal care. Students access their VETiS funding to undertake this qualification.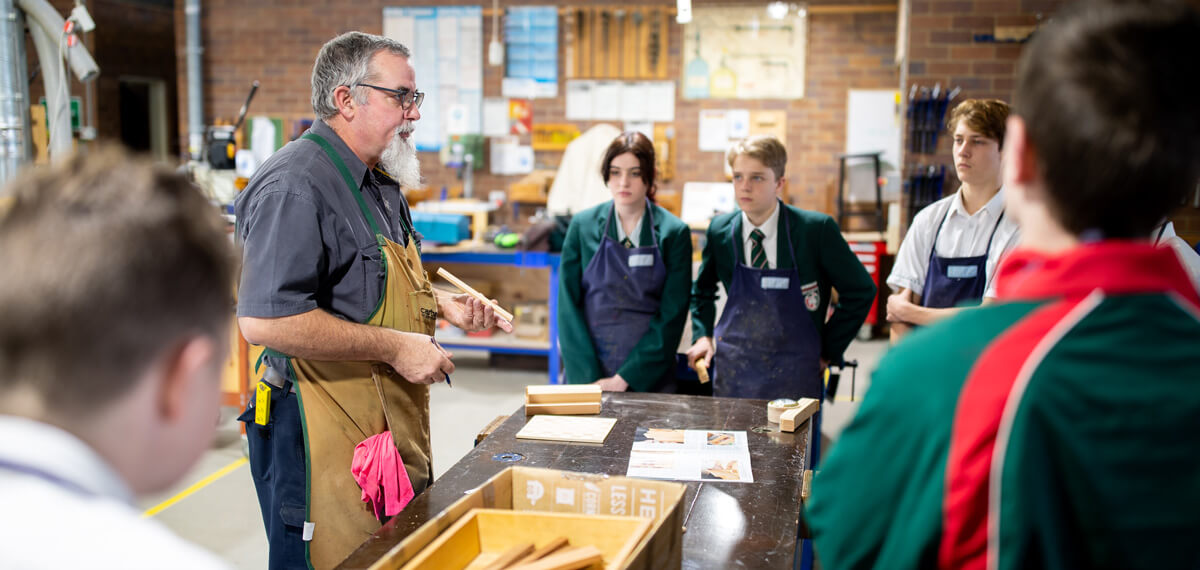 ---
Who can I talk to if I want more information about studying a VET certificate at Nambour Christian College?
The VET Coordinator
Mrs Amie McDonald
Email: amie.mcdonald@ncc.qld.edu.au
NCC Student Manual 2022
VET Course Contacts
Certificate II in Sport & Recreation – Mrs Angela Hunter
Certificate I, II and III in Hospitality – Mr John Shuttleworth
Certificate II in Retail Baking – Mr John Shuttleworth and Ms Ashleigh Hoeksema
Certificate II in Kitchen Operations – Mr John Shuttleworth
Certificate II in Rural Operations – Mr Phil Rienecker
Certificate I in Furnishing & Certificate I in Manufacturing (Pathways)  – Mr Jeff Spencer
The Careers & Pathways Coordinator
Mr Chris Garrett
Email: Chris.Garrett@ncc.qld.edu.au
Phone: 07 5451 3333