At NCC, our attention is focused on your child, who is known and valued as an individual by staff members who care passionately about the overall well-being of each of our students. Here at NCC, all our teaching staff are trained in and responsible for pastoral care.
Many of our staff have been at NCC for a number of years, and this has contributed to the consistent quality of Christian education that we have provided for more than 40 years. Our teachers are highly qualified, with many having post-graduate qualifications in their speciality areas.
Our staff form a rich tapestry of talent committed to the Christian values and mission of the school. They are the ones responsible for creating the environment that has led to "NCC all the way" for many families.
You are welcome to book in for a tour through our College Registrar and come along and see for yourself.
We are delighted to introduce you to our wonderful team at NCC.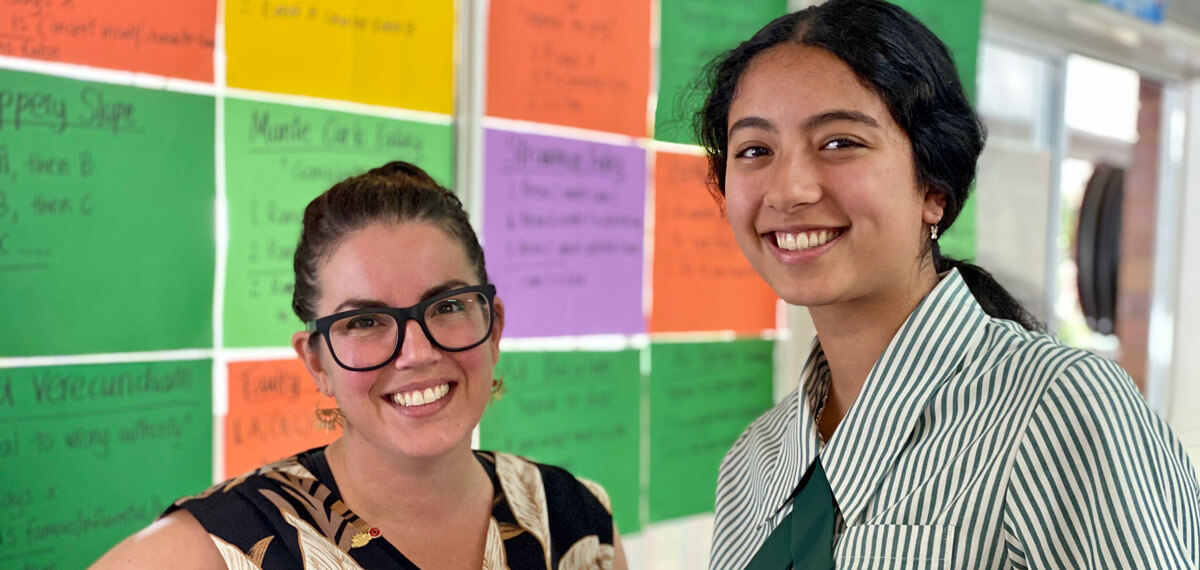 ---
Executive Management
Geoff van der Vliet
B.Sc, Grad. Dip. Ed
Executive Principal
Geoff has been a member of staff since 1988 and appointed Executive Principal in 2018 after holding previous leadership roles of Head of Senior School, College Deputy Principal and Head of Middle School. A member of the Association of Heads of Independent Schools of Australia (AHISA), Association for Supervision and Curriculum Development (USA), Qld School Sport Life Member, Qld School Sport Management Group and former state and national coach and president of Australian School Surfing Association, including a member of School Sport Australia Secondary Management Group.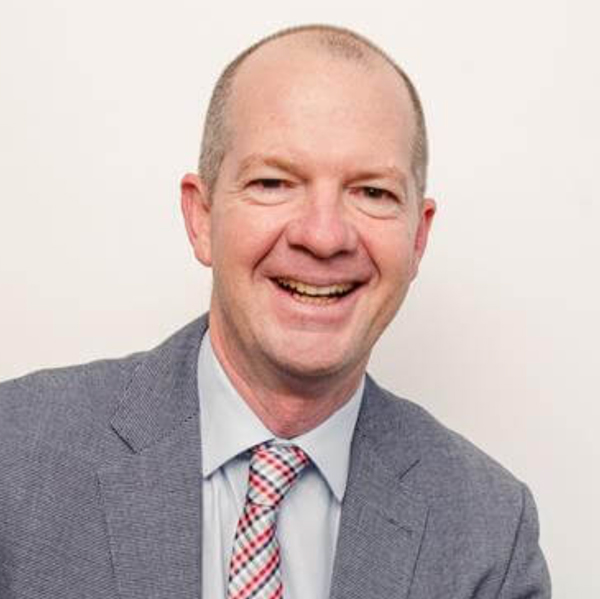 Brad Elliott
B.Ed
Head of Senior School
Brad joined Nambour Christian College in the middle of 2000 as one of the Industrial Technology and Design (INTAD) teachers, where he taught for the next five years. During this time, Brad was appointed the roles of Acting Head of INTAD and also as a Head of House for many years.
In 2005, Brad accepted the call to head to Blue Hills College (NSW) to be their Deputy Principal for 12 months, returning to NCC from the beginning of 2006 as the Head of Senior School. This position he currently holds.
Graduating with a Bachelor of Education from Avondale University College in 1990, Brad has been in education for his entire working life. Brad has worked over 20 of those years at NCC. Prior to coming to NCC, Brad worked for Catholic Education in Sydney, and for Education Queensland at Beerwah State High.
In addition to his current roles at NCC, Brad is a member of the Board of Directors for Seventh-Day Adventist Schools, South Queensland.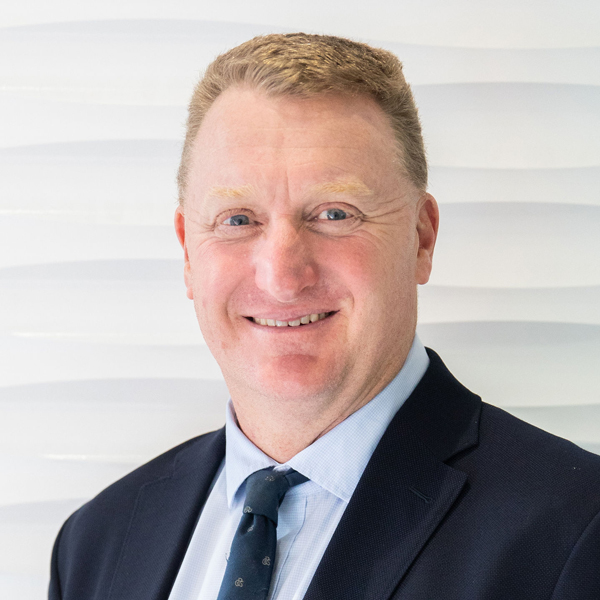 Chris Spencer
B.A (English and Linguistics), Grad. Dip. Ed
Head of Middle School
Chris became Head of Middle School at NCC at the beginning of 2021.  Chris was the Director of PLC Pathways for the previous four years in his hometown of Armidale, NSW. An experienced English, ESL and History teacher, Chris' experiences include being the English Coordinator at The Armidale School, Year Advisor and Boys' Advisor at Duval High School and Assistant Chaplain at William Clarke College. Chris has also spent time teaching in the UK and travelling overseas.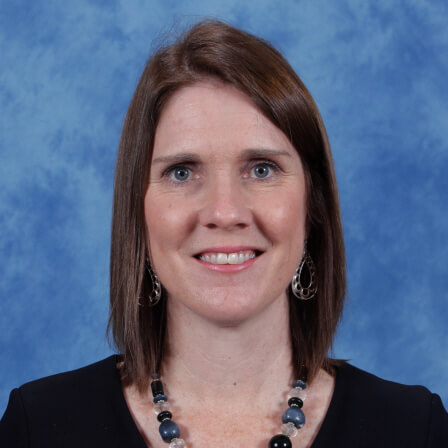 Kylie Baker
B.Ed, M.Ed
Head of Junior School
Kylie completed her Bachelor of Education degree (Primary) in 1999 at QUT and has taught in both the private and state sectors, including a brief stint in the United States of America.  Kylie joined Nambour Christian College in 2008 and has completed a variety of roles including Classroom Teacher, Learning Enrichment Teacher, Mathematics Coordinator, Teaching and Learning Coordinator and Acting Deputy of the Junior School.
Kylie completed her Masters of Leadership and Management in Education at the University of Newcastle in 2020 and enjoyed the rigour of study and academic research.  Kylie is passionate about the importance of the foundational years of schooling and believes in supporting teachers to deliver programs and instruction that enable the formation of the whole child.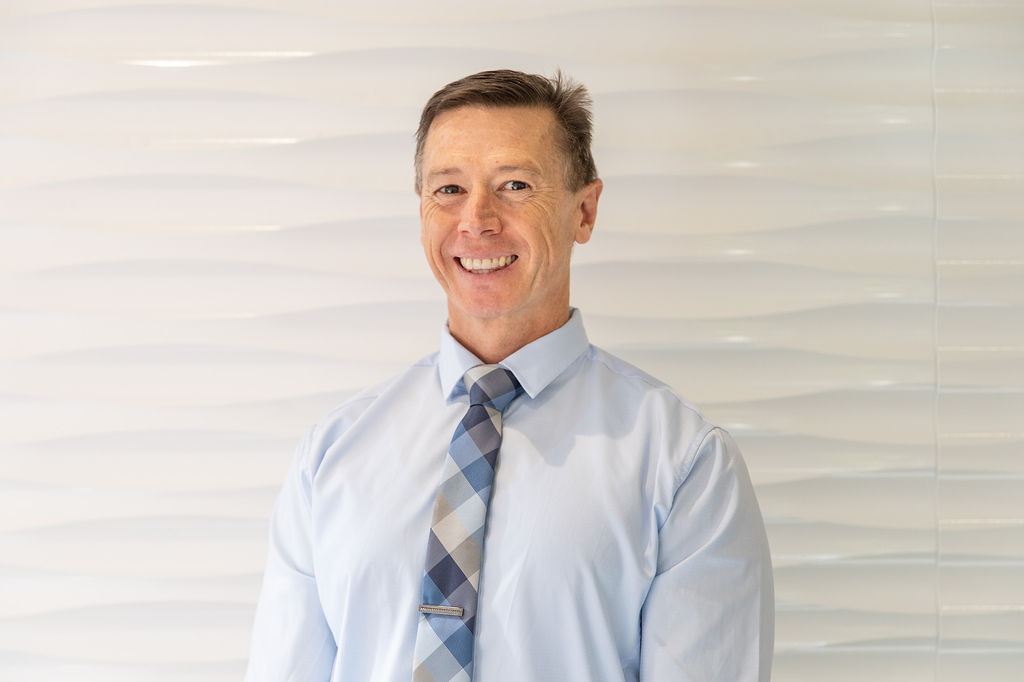 Ian Bloxham
CPA, Grad Dip Ed, B.Com.
Head of Business Operations
Ian graduated from Griffith University with a Bachelor of Commerce in 1994 (Acc/Econ). After working for three years in the National Bank, Ian completed his Graduate Diploma of Education in 1998 (QUT). In 1999, Ian took up a position as a Business Teacher at Nambour Christian College, where he taught for 11 years. In September 2009, a hard decision was made to leave NCC and become the Business Manager in another independent school, which enabled Ian to complete his certified practising accountant qualification. In a K-6 Primary school, Ian had the opportunity to experience the inner workings of a primary school and kindergarten environment as a high school teacher. Having always missed NCC, it was wonderful in July 2022 to return to NCC.
---
Administration Staff
Office Administration
Ian Bloxham – Head of Business Operations
Sue Rowbury – Finance Manager
Gillian Cheyne – HR Manager – People & Team Culture
Richelle Kerr – PA to Business Manager
Stephen Dittman – Bus Operations Manager
Jenny Baudinette – Accounts Receivable
Tenille Peni-Hudson– Human Resources Coordinator
Kaylene Jobling – Payroll Officer
Natalie Coldham – Accounts Officer
Enrolments & Marketing
Nicole Wykes – Director of Marketing
Mary Woollett – Registrar
Charlene Bekker – Events & Communications Officer
IT Support
Nick Moseley (Head of Technology), Daniel Gray, Gary Issell, Simon Issell, Sandy Schwarz, Billy Bartholomew, Catherine Little, Oliver Chilman
Library
Brian Evans (Librarian), Chris Roberts, Jane Pocock, Linda King, Michelle Gill
Uniform Shop
Susan Greenham, Natalie Coldham, Pamela Holloway
School Administration
Ros Wadmore– Personal Assistant to Executive Principal
Emma Harry – Secretary to Heads of Middle & Senior Schools
Richelle Kerr – Middle & Senior School Administration Officer
Carolyn Kelb – College Events, Secondary Trips/Camps
Kerry-Ann Ditchburn – Middle & Senior School Student Receptionist
Meg Rienecker – Junior School Secretary
Stacey Kurvink – Junior School Receptionist
Mathew Greenham – Database Coordinator
Al Spencer – Administration Assistant
Keri Scordia – Administration Assistant
Catherine Muir– Instrumental Music Program Assistant
Amy Lester – CAPA Assistant
Rachael Griggs – Middle & Senior School Sport Admin Assistant
Liane Tollis – Junior School Sport Admin Assistant
Maintenance
David Cannon (Property Supervisor), Brian Williams, Paul Mustow, Russell Bartholomew, Barry Dennis
First Aid
Natalie Bartholomew (Middle & Senior), Tracy Scholte (Junior)
Junior School Staff
Leadership
Kylie Baker – Head of Junior School
Peter Buchan – Deputy Head of Junior School
Jo Dutton – Teaching & Learning Coordinator Prep – Year 3
Annette Dougherty – Teaching & Learning Coordinator Years 4-6
Teachers
Prep –  Sarah Lanham, Jamie Nagel
Year 1 – Helen Grant, Larissa Panzram
Year 2 – Shona Diggines, Lauren Matthews, Sonya Sugg
Year 3 – Lisa Cowderoy, Nick Panzram, Leetice Doyle
Year 4 – Emma Buchanan-Jeffs, Sarah Addison, Rick Rogers
Year 5 – Karyn Modlin, D-Jei Chapman, Maddison Salisbury, Kalina Atherton
Year 6 – Jon Broad, Lisa Crowther, Natasha Nevison, Sophya Spann
Sport – Emily Perry
Music – Deb Smith (Teacher)
Library – Sharon Bates (Teacher Librarian)
LOTE – Lee-anne Gordon (French Teacher)
Learning Extension – Kym Moss-Warren
Accelerated Student Coordinator – Bree Mitchell
Teacher Assistants
Hannah Bradshaw, Cara Thornton, Vicky Mellows
Learning Enrichment Centre
Lisa Massie (Head of Learning Enrichment), Julie Cooper, Amy Lester, Sandra Wiener,  Liz Burnett, Jana Crawford, Kelly Glover, Georgia McCracken, Brooke Tumes, Cassandra Villano, Sandra Dauer, Tracey Schlote (Learning Enrichment and Teacher Support Assistants)
Administration
Meg Rienecker – Secretary to Head of Junior School
Stacey Kurvink– Junior School Receptionist
Pastoral Care Team
Mia Robertson – Junior School Pastoral Care Coordinator
Junior School Child Protection Officers
Shona Diggines, Jon Broad, Mia Robertson
Middle and Senior School Staff
Leadership
Brad Elliott – Head of Senior School
Loida Grinan-Paterson – Deputy Head of Senior School
Chris Spencer – Head of Middle School
Nico Prinsloo – Deputy Head of Middle School
David Hadley – Director of Student Wellbeing
Warwick Drew – Director of Academic Studies
Vikki Stanton – Director of Teaching and Learning
Heads of Department & Subject Co-ordinators
Therese Pringle – Science
Paul Truashiem – Maths
Katie Ludlow – English
Amie McDonald – Business
Michelle Gault – Humanities
Judi Allen-Ankins – Creative & Performing Arts (CAPA)
Jeff Spencer – Industrial Technology & Design
John Shuttleworth – Hospitality
Phil Rienecker – Agricultural Science
Tim Lanham – Sport
Hannah Bromage – Health & Physical Education
Kate Zischke – LOTE (Languages Other Than English)
Phil Smith – Performance & Instrumental Music
Tammy Easton– Learning Enrichment
Year Level Co-ordinators
Year 12 – Kate Wearmouth & Matt Power
Year 11 – Amber Smith & Tim Lanham
Year 10 – Trish Walkden & Simon Pieterse
Middle School Heads of House
Jakeb Lovejoy, Alana Gread-Power, Sami English, Kate Zischke
Teachers
Judi Allen-Ankins, Hannah Bartle, Stacey Box, Hannah Bromage, Catherine Campbell, Garry Camplin, Raymond Clayton, Stephen Cooper,  Shalee Daniel, Makushla D'Costa, Meghan Ditchburn, Warwick Drew, Samantha English, Belinda Eracleous, Brian Evans, Maree Fitzsimon, Michelle Follett, Aaron Ford, Chris Garrett, Michelle Gault, Alana Gread-Power, Loida Grinan-Paterson, David Hadley, Sophie Higgins, Ashleigh Hoeksema, Samantha Hood, Vanessa Hooper, Janet Hudson, Angela Hunter,  Jennifer Keogh, Tim Lanham, Rani Law, Jakeb Lovejoy, Katie Ludlow, Amanda Lynch, Amie McDonald,  Thomas Noble, Sarah O'Dea, Ryan Paroz, Simon Pieterse, Matthew Power, Therese Pringle, Nico Prinsloo, Phillip Rienecker, John Shuttleworth, Natasha Skinner, Amber Smith, Vikki Stanton, Paul Truasheim, Stephen Tyler, Sandra Wagner, Trisha Walkden, Nonie Ward, Kate Wearmouth, Lisa Wilson, Julian Winch, Courtney Wyche, Kate Zischke
Teacher Support Staff
Peter Simpson, Michelle Wapp, Amy Lester, Cherraine Allison, Don Pringle, Rachael Griggs, Debbie Griffith
Farm Operations Manager
Lauren Burchell
Learning Enrichment Centre
Head of Learning Enrichment:
Teacher Support Staff: Brenda Black, Denise Foxley-Conolly, Anne Grant, Mavis Helyar, Donna Payne, Donna Frazer, Thirza Dizon, Elizabeth McDonald, Pam Holloway
VET Coordinator
Amie McDonald – Vocational Education
Careers
Chris Garrett – Careers & Pathways Coordinator, Jane Pocock – Careers Pathway Administration Assistant
Middle & Senior School Child Protection Officers
Brian Evans, Loida Grinan-Paterson, Chris Garrett, Makushla D'Costa
Gymnasium Coordinator
Kelly Wilson
Performance & Instrumental Music Staff
We provide enormous music, creative and performance opportunities for students of all ages at Nambour Christian College with many purpose-built sound studios for one on one tuition through to larger venues for rehearsals and performances. Our music pedigree is held in high regard and every few years, our orchestra participates in international eisteddfods.
The following staff teach Junior, Middle and Senior School students.
Instrumental Music Teachers
Brass – Nelson Oakley, Liam Smith
Guitar – Matthew Allan
Strings – Genevieve Bignell
Piano – Helen Cooper, Megan Schumann
Percussion –Liam Smith and Phil Smith (Head of Performance & Instrumental Music)
Vocals – Meg Kiddle
Woodwind – Craig Walton, Julianne Schaber
Choir Director – Poco, Dolce and Prima – Deb Smith