Nambour Christian College has developed a distinguished reputation amongst schools on the Sunshine Coast in the area of performing arts. The NCC Creative and Performing Arts (CAPA) department provides a diverse range of opportunities for students to express and develop their creative talent in co-curricular activities.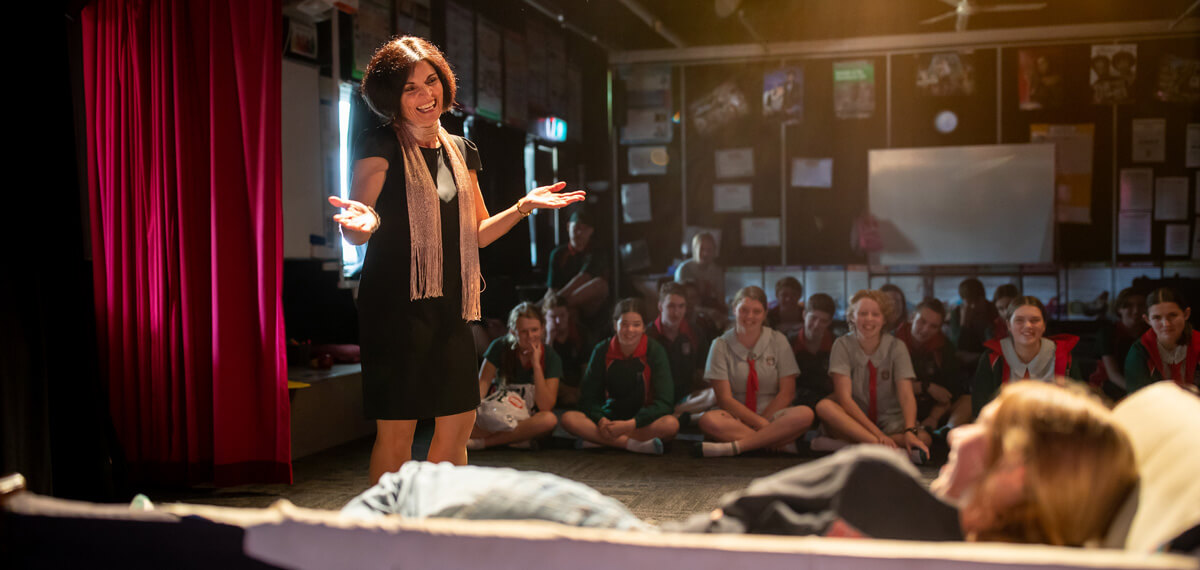 CAPA Department includes:
Speech and Drama facility, with extensive costume wardrobe, make-up areas and stage props
Film and Television Studio with four associated editing booths
Two fully equipped Music Classrooms
Eight Music Rehearsal Rooms with recording studio capability
Art Studio with integrated kiln and open-air 'wet' area
Dance Studio in the Health & Fitness Centre
Lecture Theatre and Outdoor Amphitheatre for drama and musical performances
Six specialised Instrumental Music Studios and two Orchestra & Ensemble rehearsal areas for the College Instrumental Music Program in the Abbenbroek building
Visual Arts Studio and Music & Drama Centre in the Junior School
With our combination of facilities, offerings and talented teachers, students can discover the joy that comes from creative pursuits, discipline, practise and collaboration. Some even discover their calling in life.
Our CAPA program also includes some major group collaboration and performances which the entire school community, as well as the extended Nambour / Sunshine Coast community, can enjoy.
---
College Musical
Staged every two years by the Secondary School this is a showcase of the talent within the College community and a major school event with up to 10 percent of the school involved.
Recent performances include "Godspell", "Calamity Jane", "Seussical the Musical", "The Sound of Music", "Beauty and the Beast", "Thoroughly Modern Millie", "Bye Bye Birdie" and "Annie".
---
Inside Out Theatre Company
Based at NCC and involving a number of our teachers, this theatre company provides the opportunity for both Junior and Secondary students to be involved in drama productions both at the College and in local Sunshine Coast theatres. Recent performances include "The Big Friendly Giant" (Secondary),"The Worst Kids in the World" (Junior). and Roald Dahl's "James and the Giant Peach".
---
Illuminations Arts Showcase
The Illuminations Arts Showcase Evening is a wonderful display of extraordinary work by our creative and performing arts students. Held annually, our audience is taken on an evening tour, rotating through live theatre performances, a concert of beautiful music, student films, and an art gallery of work from Prep to 12 (complete with live music and nibblies). The audience is encouraged to come in costume according to the theme, and the trees, gardens and pathways are lit with fairy lights to create a beautiful wonderland. We are proud of our exceptionally talented CAPA students, and look forward each year to showcasing their efforts.
---