SHALOM Fitness is the name of the Gym within the Nambour Christian College Health & Fitness Centre – an outstanding sporting complex that is the most modern and well-equipped facility of any school on the Sunshine Coast.
Meaning "peace" in Hebrew* the SHALOM Fitness is equipped with the latest and finest fitness equipment. This includes a broad selection of cardio equipment, free weights, pin-loaded machines, a matted area for floor exercises and a grass oval for outdoor work.
SHALOM Fitness is managed by fully qualified staff, and professional supervision and instruction are provided with memberships.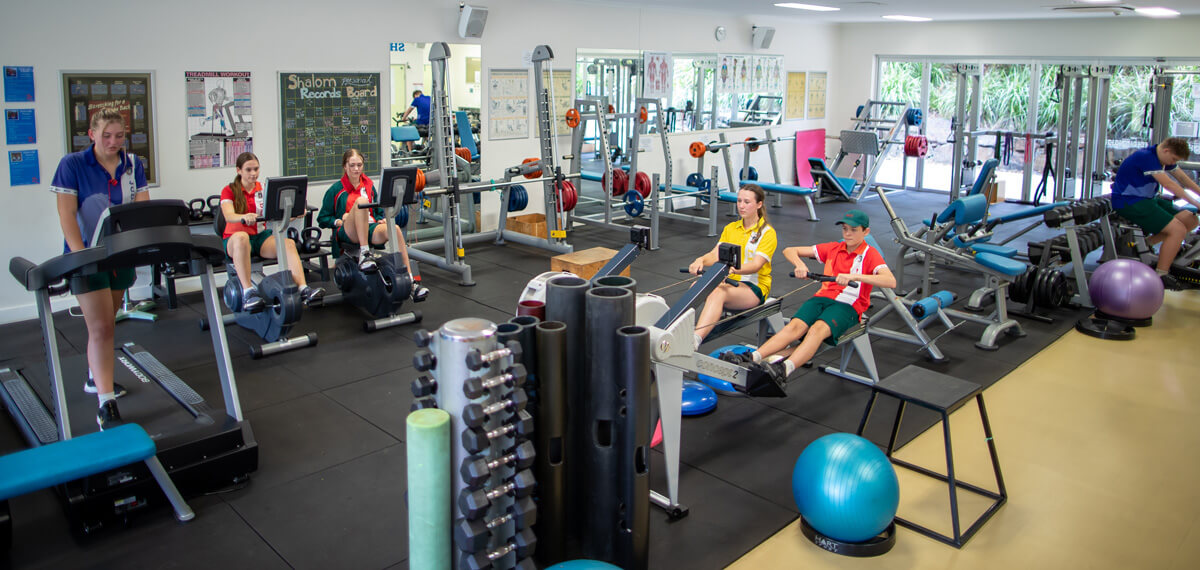 ---
SHALOM offers the NCC Community:
Personal Training
Sporting excellence programs for students
Group fitness classes
Fitness testing
Personalised gym programs
Fitness challenges based around the school term
Nutritional advice (by appointment only)
---
Opening Times
Monday: 6.00am – 10.00am and 12.30pm – 5.00pm
Tuesday: 2.00pm – 5.00pm
Wednesday: 6.00am – 10.00am and 12.30pm – 5.00pm
Thursday: 12.30pm – 5.00pm
Friday: 6.00am – 10.00am
Closed weekends and Public Holidays. Restricted hours in school holidays.
School Holidays: Gym open Monday, Wednesday and Friday between 6.00am and 9.00am. Please note the Gym is closed for four weeks over Christmas holidays.
---
Further Info
Please click here to learn more about our pricing, membership and scheduled classes, or call on 5451 3381.
---
*Shalom, a Hebrew word, is commonly used as a greeting word for peace. However, in several instances in which the word is used in the bible, it means completeness, contentment, soundness, wholeness, health, welfare, safety and tranquility. May your days be full of SHALOM.