One aspect that most sets NCC apart from other schools is the active and valued ties we have with rural and indigenous communities and third world countries.
Our motto – 'Sow to Harvest' – has been foundational to the development of a culture within Nambour Christian College, which reaches out to others, both in the local community on the Sunshine Coast and into foreign countries less fortunate than ours.
Through working service trips, our students gain a true understanding of the ways and rewards that come from helping others, and this helps put our Christian worldview in perspective.
At NCC, your child will have the opportunity to contribute locally and internationally to help enhance the lives of others, be an example of Christ's love, develop greater empathy and compassion, and understand the responsibilities that come with privilege and being a decent human being.
On a local level, starting in Year 9, students are provided with an opportunity to spend time at Gulf Christian College in Normanton, Far North Queensland.
Read on to discover more about our Service and Cultural Trips and Sister Schools as a way of understanding how we provide intra-state and international opportunities for students in this area in upcoming years.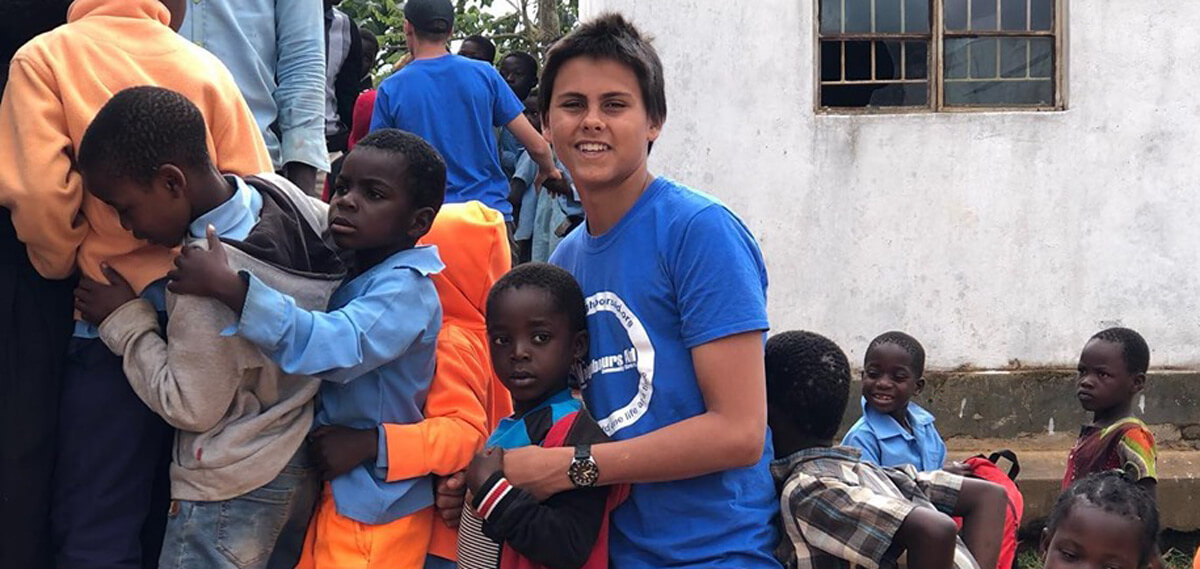 Our motto – 'Sow to Harvest' – has been foundational to the development of a culture within Nambour Christian College

Our North Queensland School
Students assist with the annual fundraising for the school (Gulf Christian College) by volunteering at the Normanton Rodeo. They also spend time in the classrooms, building lasting friendships, work on projects around the school grounds and gain a better appreciation for the indigenous culture and Australian outback.
---
Service Trips
Fiji
This trip is available to Year 11 students during the September school holidays. The team travel to remote villages and share the Gospel message with schools, churches and local communities through creative and performing arts activities. For many students, this is a timely opportunity for spiritual growth prior to their final year of school.
Malawi
This trip is held every two years in the June/July school holidays and is available to Senior School students. The team travel to schools in one of the poorest most desolate regions of Sub Saharan Africa. They work in the primary classrooms with Science, Art and Music activities, conduct English lessons with the secondary students and assist with any current maintenance or building projects. While in Africa, they also visit a Game Park, getting up close to many of the amazing animals and birdlife.
India
This trip is held every two years in the December school holidays and is available to Senior School students. The team engage in projects to support educational opportunities for the children living in poorer areas of Kolkata as well as vocational training projects for young people. They also visit places of history and culture in Delhi and Agra including the Taj Mahal.
---
Sister Schools
South Korea
Since September 2000, when NCC entered into the sister school agreement with the Kyung Hwa Girls Middle & High School in South Korea, students from both schools have shared many beneficial experiences.
As part of an Exchange Program, students from NCC have the opportunity to attend Kyung Hwa for up to 12 months and likewise NCC annually hosts five Senior School students from our sister school in South Korea.
Indonesia
NCC and Intan Permata Hati (IPH) Christian School entered into a sister school agreement in 2004 at Surabaya, Indonesia. IPH is a Christian school that commenced 10 years ago and has now grown to three campuses offering Early Childhood Centres, Primary School and Middle School.
Our unique partnership will help IPH Christian School establish a Middle School curriculum and text books based on our Australian experience. Cultural and language visits between NCC and IPH Christian School commenced in 2005. This agreement is another step in the College vision to help establish Christian education in the Asia Pacific region.
Thailand
NCC and the Metachanupatham Christian School entered into a sister school agreement in January 2007 at Phetchabun, Thailand – a school that our College helped establish in 2003. Our students and staff have been financially supporting the children's homes in Thailand (run by Mercy International) since then.
In 2003 the children's home in Phetchabun commenced a small school for their children plus children from the local villages. Today the school has 1500 primary and secondary students with beautiful buildings and grounds, all through donations of finances and labour.
Through the signing of a Sister School Agreement, our College will be working to help assist the teachers in Thailand with resources and professional development activities as well as our Junior School students communicating with their students via the Internet.
In December every two years, a team of NCC staff and students visit our sister school in Phetchabun and assist with a number of projects at the Mercy International children's homes in Phetchabun, Khon Kaen and Phrae. The NCC students are able to see, first hand, the kitchen and amenities building constructed at Phrae with the $25,000 donated by College staff in 2006.
Japan
NCC has both formal and informal school arrangements in place with various schools in Japan. Since the relationships have been formed there have been a number of Japanese students attend NCC, typically for a 12 month period. The students significantly benefit from both the cultural experience as well as the chance to improve their competency in English – while our students also have the opportunity to further their Japanese which is taught in Middle School at NCC.
NCC staff and students have visited the schools in Japan on a biennial basis since 2000 and, by staying with Japanese families associated with the schools, have gained a wonderful insight into the culture and lifestyle of the country.