The NCC Berakah Miniatures Show team is one of the College's many exceptional co-curricular activities available to our students. There are typically 30-50 students actively involved in the Show Team, looking after the 12-16 horses in the team.
The team is organised into Trainees, Co-Handlers, Lead Handlers, Group Leaders and Team Captain. Leadership is highly valued within the team and training and mentoring is provided for those students who gain these positions.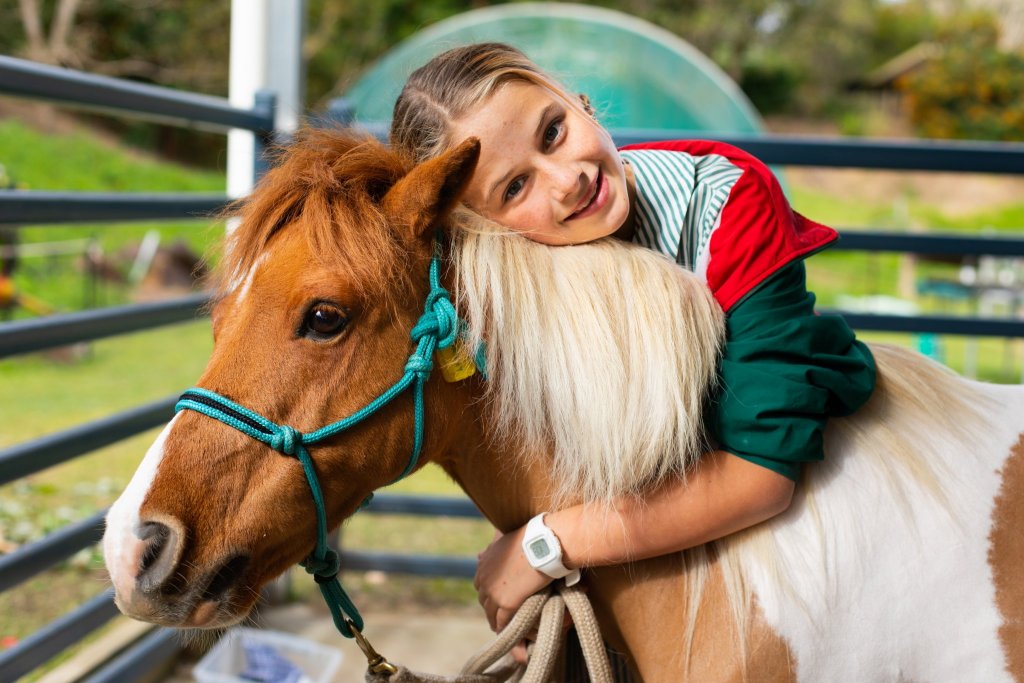 The BMST travel far and wide as they attend several shows each year across SE Queensland (Maleny, Nambour, Noosa, Kingaroy, Brookfield, Gympie, the AMHS State Championships, etc) and have gained amazing success in the few years they have been competing. In 2012, the first contingent of NCC students competed at the Miniature Horse of Australia National Championships in Sydney. Many of our students go on to own their own horses and compete in their own right. Several National Champions in Youth Performance at the Miniature Horse Association of Australia's National Championships have been current or ex Nambour Christian College BMST students.
The best thing about the BMST is that students learn not only how to take care of and train the horses but also how to work as a team and develop leadership and character-building skills difficult to obtain in a standard school setting. A year or two in the BMST is a life-transforming experience.
---