Nambour Christian College is a school that takes pride in our school uniform and the presentation of our students as this helps engender positive personal habits for life.
We have a strict policy when it comes to school uniform and thus provide the following service and information to enable families to comply with the school uniform in an affordable manner.
Our Uniform Shop is operated by the College to provide new uniform items with a recommended service for buying and selling quality second-hand items.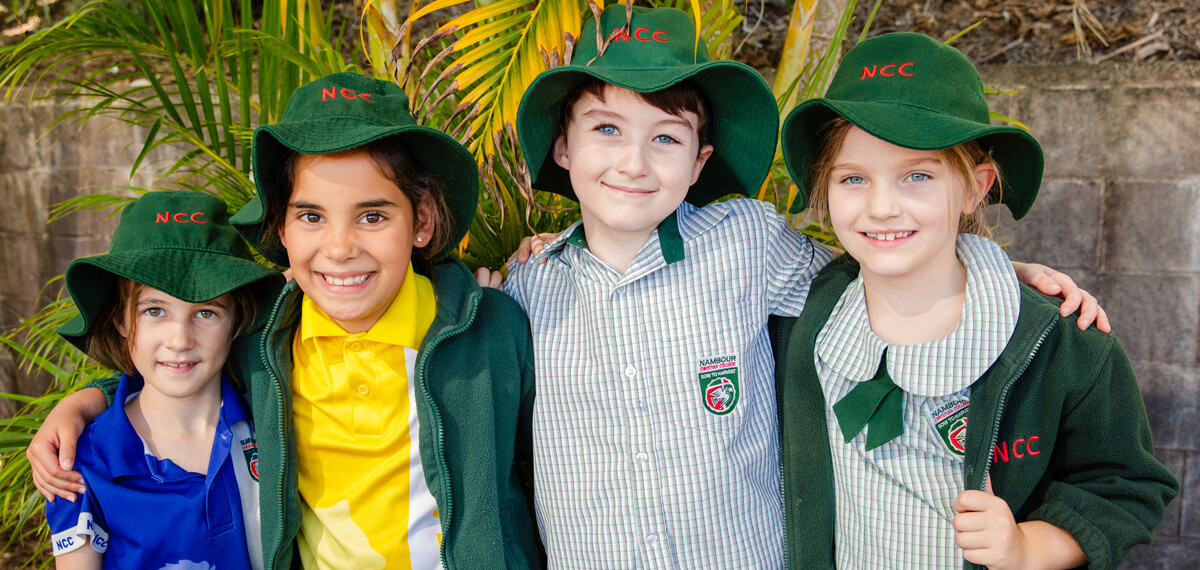 ---
Normal Trading Hours
8:15 am to 3:30 pm each Thursday during school Terms.
---
Payment Options
Payment options include cash, cheque, EFTPOS and credit cards. The Uniform Shop accepts MasterCard and VisaCard but not AMEX. Phone orders are most welcome with payment by credit card.
---
Uniform Shop Online
To order online, simply set up a pre-paid account. Once registered, you can start placing your order. The Uniform Shop uses the FlexiSchools system, which is also used by NCC Cafes. Links to the Uniform Shop can be found on the NCC website via the Parent Portal or click here.
---
January 2023 Trading Hours
Additional days are set aside in January by appointment only through the School Online Booking System. (It will say Parent/Teacher Interviews, but this is the correct link for booking a uniform fitting.) The Uniform Shop will be open from Monday 9 January to Wednesday 18 January 2023. On Family Administration Day (FAD), the Uniform Shop will be open from 7:00am to 3:00pm for picking up orders only.
---
Second-hand Uniforms
The College is conscious of the need to provide an efficient process for families to be able to buy and sell second-hand uniforms. Parents can trade second-hand uniforms through the Sustainable School Shop website. Parents can also list 'wanted items'.
The system is simple and easy to use. The Sustainable School Shop has already entered the uniform lists, which makes the creation of wanted and for sale advertisements easy (parents tick boxes). Buyers and sellers are matched and notified by emails.
For best results and further details, please click here. All enquiries should be directed to Sustainable School Shop on 0438 743 444.
The NCC uniform shop will no longer buy second-hand uniforms from parents/students to resell through our own second-hand shop.